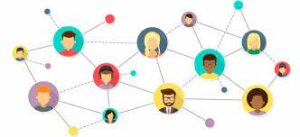 We've been socially isolating for two years, but that doesn't mean we can't still be social. To kick off 2022, grab a drink and join us for an informal meet and greet with your fellow CCUK members. We will provide prompts for topics of conversation during the speed networking sessions that will last about 5 minutes each, but you're encouraged to find your own topics of mutual interest. The aim is to meet as many members before our formal social calendar begins in February and have fun!
Format:
•    10 minute welcome and quick update on CCUK
•    45 minute speed networking/meeting
•    5 minute wrap up
DATE: Thursday, January 27, 2022 [Past Event]
LOCATION: Zoom
TIME: 6:30 – 7:30P.M.